November Newsletter
---
---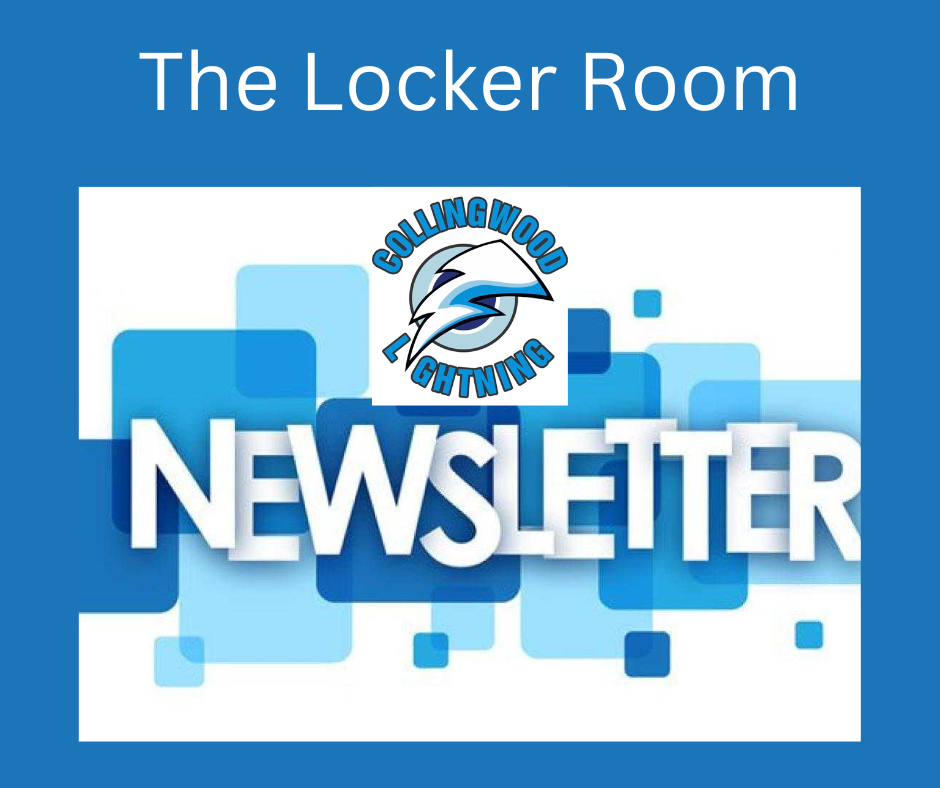 ---
The Lightning Locker Room Newsletter
Greetings Lightning Families,
We hope you are settling in with your teams this season. To be blunt, our season start up has been a little rocky, or if you prefer, a little "offside". But oh so worth it as we creep up to 250 females playing hockey with the Lightning!! Folks, this is awesome, only 5 years ago our program did not exist. Thank you for your continued support of the Lightning organization and for contributing to providing opportunities for girls in our community.
The COLGHA executive recognizes we have a lot of work ahead of us and there are many areas in our growing organization that need improvement; communication, sponsorship program, ice and game scheduling, jersey and sock availability AND everything RAMP!!
Together, we actually can create a better hockey organization. As we keep the girls' experience and development our sole focus, we can and will do better. It's up to each of us to support one another and ultimately support our players in their athletic career. Let's find solutions and continue to build a positive environment, one where every player has a vital role.
COMING UP!!
Friday November 11th kicks off our Hockey Canada and Bauer First Shift partnership! 36 "new to hockey" players will lace up and get fitted this Friday with Bauer reps and a full female staff! Participants ages 5-10 years will receive all new gear and 6 on ice sessions for $229. We are super excited to Welcome them to the Lightning Family!
The Collingwood Santa Claus Parade, Saturday November 19th, 5pm. "Christmas Through the Eyes of a Child". Our Lightning sponsor SIGNWORKS has generously offered to provide our float this year. Details to come, please plan to participate! If you have items to help decorate our float please get in touch ASAP!
Friday November 25th is MINOR HOCKEY night with CWOOD BLUES. Please reach out to your manager/coach or check out our facebook page for the discount code, and don't forget to wear your Lightning Swag to the game!
Uniform Factory and Play it Again. We wish Kathie and Dale Ondercin of Play it Again all the best in their retirement. They have been instrumental to our growth and have always supported our players. Ryan Ondercin will carry on with The Uniform Factory. 15% of all Lightning orders come back to the COLGHA towards player/goalie development and skills programming. Visit our website to place your order. We will keep you posted on Ryan's new location!
COLGHA Fundraiser! After two years without a major fundraiser for the organization we are once again holding a raffle to raise money in support of our girls hockey activities. To make hockey as affordable as possible we have never covered all costs of running the organization with registration fees. We have relied on generous sponsors, donations and in years 2/3 our very successful raffles. The pandemic interrupted our fundraising for the past 2 seasons, and as our organization grows, so do our expenses. In the past 2 years we have had to purchase multiple iPads, Lock Boxes, a storage locker and goalie equipment. We hope that a successful fundraiser this year will help to cover costs and allow us to avoid significant registration fee increases for next season. If there is any question about where fundraising money is going, we have outfitted almost all of our goalies for 12 teams, purchased first aid kits for all teams, installed a storage locker at Central Arena, added Two Way Hockey Skills program and X-Tenders goalie clinics. We kindly ask you to participate in our COLGHA fundraiser this season. Details to come!!
OJHL All Star Weekend with the Collingwood Blues, Jan 13/14. In partnership with the Blues, many of our teams will have an opportunity to participate in skill sessions and/or games during this highly advertised weekend. Details TBA!
PWHPA Dream Gap Tour coming to Collingwood! We are super excited to partner with the Professional Women's Hockey Players Association Dream Gap Tour in conjunction with Scotiabank Hockey Day in Canada Jan 21/22. What this means is we are bringing the top female hockey players from Canada and USA National Teams to Collingwood for two exciting games!! Stay Tuned!!
Stay Awesome Lightning! Work hard, stay focused and have fun!
PS Please text your Lightning highlight photos and a caption to 705-888-5374. Remember to include your name and team name. We'd love to share your news on our social media sites!
COLGHA