COLGHA Mission and Vision
---
---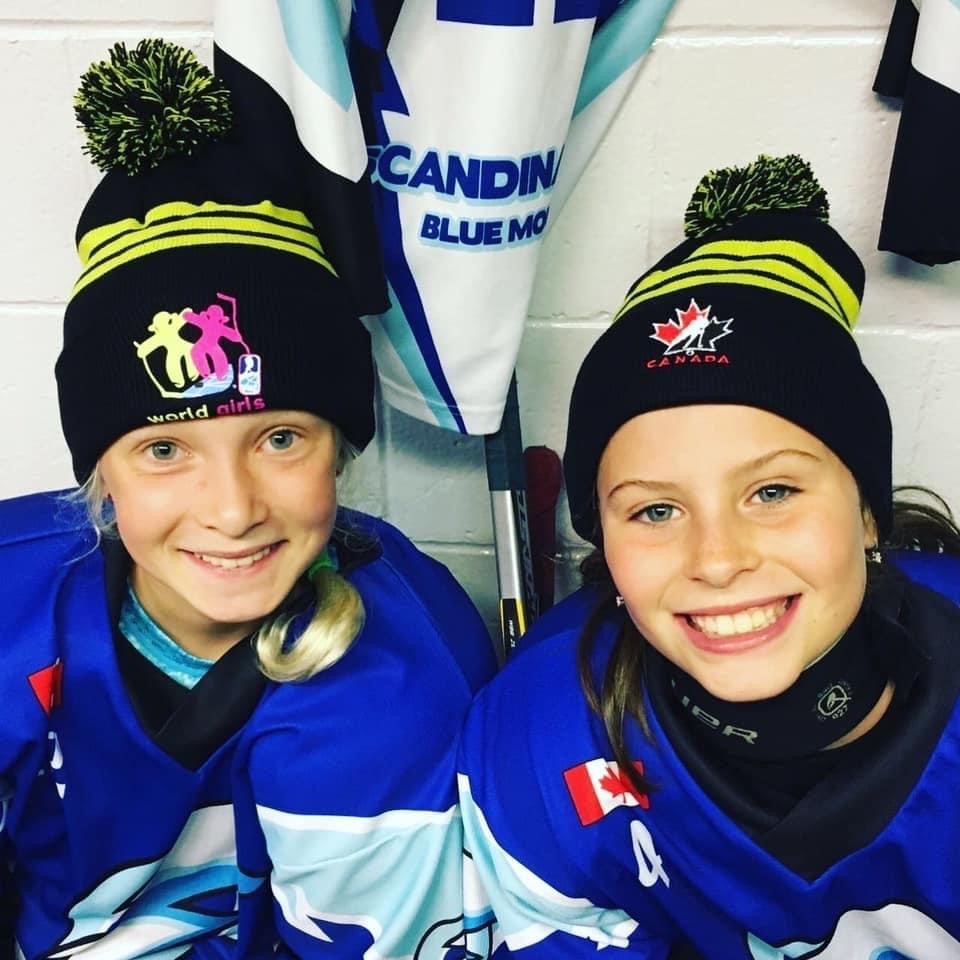 ---
Greetings Lightning Families,
As you all know, we are well into our Sixth Season as a Lightning organization. It's safe to say we are past the honeymoon phase. We have gone from 30 girls and 4 hours per week of ice to 250 girls and 25 hours per week of ice. We have over 85 staff and 17 board members. Our B loops extend to the GTA and beyond. We have multiple HL teams in each division. Our development program focuses on elite training, as well as learning to skate. We have teams that rival established centers, we win Championships and attend Provincials.
In our very first season, we did not have goalies, even at the Peewee level, we rotated our girls in net. We lost more games than we won. We struggled to draw players from minor hockey. We struggled to exist. I used to cry when we scored a goal, never mind winning a game.
We do exist. We exist for a reason. Girls want to play hockey. They want to play with their friends, they want to compete, they want to improve and they want to be challenged.
I no longer cry when we score a goal, or even win a game. Of course the expectations are higher. We have invested in our players and in our center. But the reason we exist has not changed. Our girls still want to play with their friends, they like to compete, they want to improve, they want the challenge but above all they just want to play the game of hockey.
It is important for our membership to focus on the players, our association mission, vision and core values. For all of these reasons, we ask you read the following message.
MISSION
The Collingwood Girls Hockey Association promotes participation, develops opportunities and provides a fun, safe and rewarding hockey experience. We are committed to providing an environment that builds solid friendships through teamwork, respect and integrity.
VISION
The Collingwood Girls Hockey Association will be the female hockey association of choice for players in the Collingwood and Georgian Bay Area. The organization will provide opportunities for all members to develop to their full potential while promoting health and well being of all its members.
VALUES
Fun
Fair Play & Equity
Respect
Integrity & Honesty
Good Character & Citizenship
Development
Regarding Fair Ice time
It is the policy of the Collingwood Lightning that all players are given "as equal ice time as is reasonably possible". Our focus as a club and as coaches should be development. Winning is absolutely fun and is the goal of the game, but winning must come as the result of a well-coached, well-developed team and never at the expense of player development.
For our local league teams this means it is never permitted that the bench be shortened or that players be used in certain situations to the exclusion of others. For our rep teams more latitude is given but it is still our goal and our policy that all players be given the opportunity to develop in all situations. 'Shortening the bench at the end of an important game, or utilizing a first powerplay or penalty kill unit in important games is understood to be a part of rep hockey, but we encourage you to use this latitude minimally; it is a long season and having depth in February is much better than winning games early in the year.
If you have questions regarding Fair Play or would like further support and assistance with your coaching staff, please reach out to Mike Lougheed lougheed87@gmail.com or Kaitlyn MacDonald, kaitlyn_macdonald@hotmail.com
Regarding our Treatment of one Another
Coaches
I will remember that players play to have fun and must be encouraged to have confidence in themselves.
I will remember that participants need a coach they can respect. I will be generous with praise and set a good example.
I will obtain proper training and continue to upgrade my coaching skills.
Parents
I will remember that my child plays hockey for her enjoyment, not for mine.
I will remember that children learn best by example.
I will respect and show appreciation for the volunteer coaches who give their time to coach hockey for my child.
Please take the time to read our COLGHA Policies and Procedures.
/cloud/collingwoodgirlshockey/files/COLGHA%20Policies%20and%20Procedures%20Manual.pdf
Parents, please take the time to complete Respect in Sport for Parents.
https://owhaparent.respectgroupinc.com/koala_final/
It is always better to have a conversation with one another. We all want what is best for our children, but we must also balance the needs of an entire association.
We have the most amazing players, staff and families among us. It's time to be patient with one another. Choose conversation over complaints, choose support over friction, choose your players over yourself. It is time for each and every team among our association to reach out to the community, find out where you can pitch in, volunteer your team to help with the poppy drive, a food drive, a toy drive. Shift the focus to how you can contribute and how you can add positivity to your players' experience.
The COLGHA is proud of our progress as an organization. All girls deserve to find their place on a team, to dream and achieve. Let's make sure we are there to support them every step of the way, and work together to do just that.
Have a great season Lightning! Cheers, Ivy