2021/22 Lightning Season Update
---
---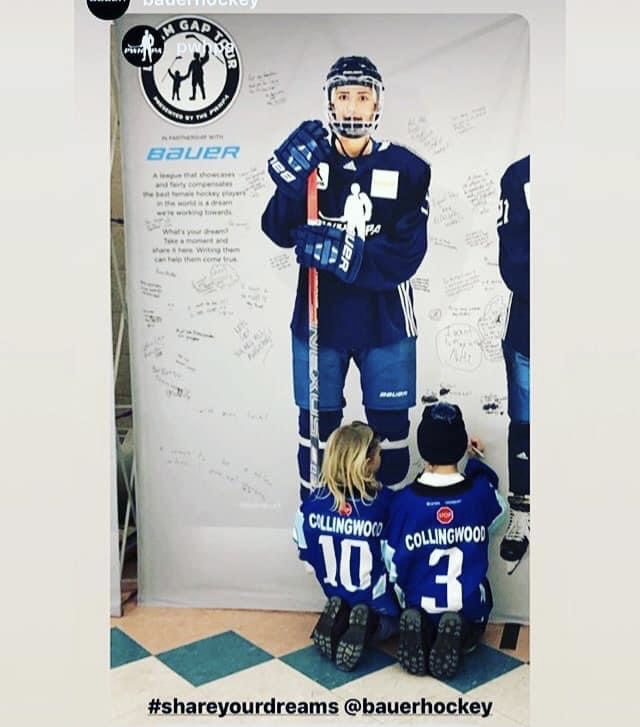 ---
Greetings Lightning Families!
We miss you all and cannot wait to see the girls back on the ice for what we hope will be a relatively normal 2021/22 hockey season. We are anxiously waiting for the requirements from the government related to Step 3 and are taking an optimistic approach to our season planning. While some of you may be enjoying holidays, long days on the water and participating in outdoor activities, the COLGHA Executive is losing sleep over the details of the season. So, we ask for your patience and humour as we once again navigate another hockey season in Ontario.
Before our season plans can be finalized, there are many details that we will need from the Province of Ontario, The Town of Collingwood, Simcoe Muskoka District Health Unit and the Ontario Women's Hockey Association. It is our sincere wish that we will be able to provide regular development, local and competitive age divisions, and league games between other associations in the Simcoe Muskoka Girls Hockey League and Lower Lakes Female Hockey League.
The following is an outline of what we are planning for the 2021/22 season.
Youth House/Local League- U9, U11, U13, U15, U18
Simcoe Muskoka Girls Hockey League, September-March
Pre-season development skates U9 through U18 tentatively scheduled to begin late September, early October.
Regular season play and practice schedules projected to begin no later than the week of October 10th.
PLEASE register so we can plan accordingly.
Competitive Program- U15, U18
Lower Lakes Female Hockey League, September-April. OWHA Provincials April 7-10 2022 GTA.
All other age divisions (U9, U11, U13) will be discussed and updated depending on registration numbers, the COLGHA mandate is House/Local first and foremost.
Tryouts will be held the 2-3 weeks following Labour Day Weekend.
Competitive Team practices begin within days of final selections, 1-2 x's/week with regular weekly schedules beginning early October.
PLEASE register so we can plan accordingly.
Introducing the NEW Little Lightning Program- U7
U7 Little Lightning projected to hit the ice early October.
In accordance with Hockey Canada Development Pathways, 4 evaluation sessions will be held. Tentatively booked for October 3, 6, 13, 17. Development Phase (3:1 practice to games) projected Oct 20-Dec 19th. Regular Season Phase (2:1 practice to games) projected for Jan 5-March 9th.
Weekly ice times tentatively scheduled for Wednesdays @5pm and Sundays @10am, in Collingwood.
Blackout dates include; Thanksgiving weekend, Christmas Dec 20-Jan 2 and Family Day Weekend.
Total of 40 ice times, ALL in HOUSE. Number of teams and players per team will depend entirely on Registration.
Cost per player $300
If there was EVER a time for your daughter to give hockey a try in an all-female environment, THIS IS IT! PLEASE register so we can plan accordingly. We are very excited to support the growth of girls in hockey!
Projected first session, Oct 29th-Dec 17th.
Once a week hockey development.
Details TBA
PLEASE register WITHOUT payment so we can plan accordingly.
Accepting Coach Applications
Due August 8th.
Please email Mike Lougheed for further information and to apply, lougheed87@gmail.com
Vulnerable Sector Screening, Criminal Reference Checks and/or Declaration Forms are required for all volunteers with the COLGHA.
Please email Devon McInnes-Baldry for further information and/or check your current status, devonmcinnes@hotmail.com
Registration Opening Soon!
We are currently waiting for our credit card and e transfer abilities to receive the green light, as well as discussing our programs and fees for the 2021/22 season. REGISTRATION WILL OPEN THE WEEK OF JULY 19th, 2021. Please keep an eye on your email, our website, Facebook and Instagram.
We look forward to seeing you all again soon and hope you have a wonderful and safe summer.
On behalf of the Collingwood Girls Hockey Association Board of Directors
Ivy Martin
VP, Registrar, Volunteer