Return to Play 2021-2022
---
Update March 1st, 2022
Town Covid Update
Please see below updates from both the Town of Collingwood and Ontario Women's Hockey Association. Please direct any and all concerns to these organizations.Thank you, Colgha
Bulletin Town of Collingwood
As of March 1st ALL COVID restrictions have been removed from entering Town Facilities with the exception of wearing a face covering/mask. No longer are there any capacity, contact tracing or Proof of Vaccination restrictions.
The final restriction yet to be removed and still being forced is the Provincial Mask Mandate.
February 28, 2022
OWHA Vaccination requirements remain in place for the duration of the 2021/2022 hockey season.
OWHA continues to require all "Affected Persons" 12 years of age and older, who are engaging in one or more Sanctioned Activities, to be fully vaccinated. This will continue for at least the remainder of the 2021/2022 hockey season.
It is mandatory to use the enhanced vaccine certificate with QR code to be eligible to participate in any OWHA sanctioned activities.
Update February 19th, 2022
Updated: February 2nd, 2022 from OWHA
https://cloud.rampinteractive.com/collingwoodgirlshockey/files/OWHA%20COVID-%2019%20Update%20Feb%202%2022.pdf
Update: Wednesday, December 1st, 2021
It includes the following major updates reflective of the new guidelines set by the Simcoe Muskoka District Health Unit https://www.simcoemuskokahealth.org/Topics/COVID-19:
**NEW**
The Ontario government requires patrons 12 years of age and older to be fully vaccinated against COVID-19 and provide proof of vaccination (i.e., proof of identity with an original identification document (copies are not acceptable) and vaccine receipt or enhanced COVID-19 vaccine certificate with QR code) to access certain businesses and organizations, including facilities for sports and recreational fitness activities. This requirement also applies to spectators watching indoor sport and recreation activities. More information about the provincial and SMDHU proof of vaccination requirements (including additional exemptions) can be found in O. Reg. 364/20, in the province's guidance for businesses and organizations and question and answer resource, on SMDHU's website, and in the proof of vaccination section below.
NEW: As of

December 8, 2021

, owners, operators and persons responsible for any indoor areas of facilities for sports and recreational fitness activities must implement and enforce a policy that requires each participant, 12 years and older, who attends an indoor area of the facility for the purpose of attending or being involved, in any capacity, in indoor organized sports and/or indoor recreational fitness activities to provide, at the point of entry:
identification and proof of having received at least one dose of a Health Canada approved COVID-19 vaccine for any entry on or

after

December 8, 2021

, and
identification and proof of being fully vaccinated against COVID-19 for any entry on or

after

February 16, 2022

, or o a valid exemption as set out in section 2.1(6) of Schedule 1, each time they enter.
This includes spectators watching indoor sports and recreational activities.
NEW: Effective

January 1, 2022

, children will have a grace period of 12 weeks from their 12th birthday during which they must provide identification at the point of entry, but do not need to provide proof of being fully vaccinated against COVID-19. This is to allow a reasonable opportunity for vaccination to be completed, and to accommodate the current recommended 8-week interval between dose 1 and 2.
Patrons who are required to provide proof of vaccination (12 years of age and older) and are unable to provide proof of vaccination or valid proof of a medical exemption must be refused entry to the facility
Photocopies of ID and digital versions (stored in phone) are generally not acceptable, but allowed for youth (aged 12-17).
REFERENCES:
https://www.ontario.ca/laws/regulation/200364
https://www.health.gov.on.ca/en/pro/programs/publichealth/coronavirus/docs/fq_proof_of_vaccination_for_businesses_and_organizations.pdf
https://www.health.gov.on.ca/en/pro/programs/publichealth/coronavirus/docs/guidance_proof_of_vaccination_for_businesses_and_organizations.pdf
September 9th, 2021 Covid Protocols Update
The following Covid Protocol is in effect for the 2021/22 September Tryouts (including Open Skates, Prep. Skates and Tryouts). Consistent with Provincial Legislation and Municipal Rules the Covid Protocol is to provide a safe as possible environment for the Players, Parents and Team Staff.
1. Players, Parents and Team Staff must wear a mask in the Arena at all times except for on ice activity.
2. Players are not allowed to enter the Arena until 20 minutes prior to the scheduled ice time. The Registration Desk will be open 20 minutes prior to the scheduled ice time for each team.
3. The Registration Desk will be in the foyer and Players/Parents are to maintain proper social distancing while waiting to check in.
4. In order to decrease the number of people in the building please limit, where possible, to 1 Parent/family member per player
5. Players are to arrive dressed except for Helmet, Gloves and Skates (with the exception of goalies).
6. The number of Players on the ice is limited to a maximum of 40 (Eddie Bush Arena) and 40 (Central Park Arena). Coaches are included in these limits.
7. Dressing Rooms are limited to a maximum of 10 players. There will be 2 Dressing Rooms available per group (Eddie Bush Arena) and 2 Dressing Rooms (Central Arena). Coaches and on ice helpers are part of these number
8. Players above the limits in #7 will be provided a chair in the Lobby of the Arena. The number of Players using the Lobby will be limited to 10.
9. All players and spectators must sign in at the door and fill out appropriate township COVID questionnaire.
10. Players must Pre-Register online through their Ramp Registration to confirm a spot at Tryouts.
11. As Stated by OWHA, a condition of participation in the OWHA, players and other participants who were born before 2010 must be fully vaccinated as soon as possible by no later than October 17, 2021. Details will be posted when available.
July 7, 2021
https://cloud.rampinteractive.com/whaontario/files/Bulletins/OWHA%20Member%20Update%20July%207%2021.pdf
June 11 Update
https://cloud.rampinteractive.com/whaontario/files/Bulletins/OWHA%20Update%20on%20Step%201%20effective%20June%2011%2C%202021.pdf
Collingwood Girls Hockey Association
Return to Play
September 2020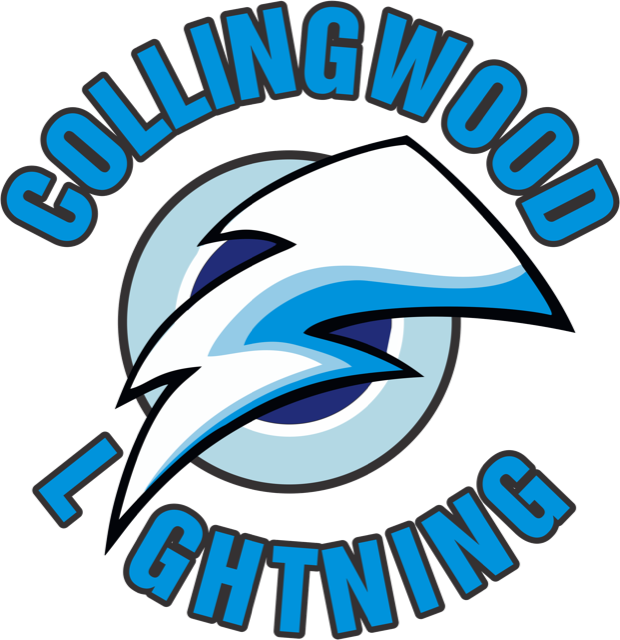 Current Operation Guidelines

All facilities are closed and current events are on hold for our association. When this changes we will update this page. Please check back to ensure that you are familiar with the current operation protocols.

Introduction
The safety and health of our Lightning players, families and staff are of the utmost importance to the COLGHA, and at the forefront when we created this guide on return to play for the 2020/2021 season.
As we are slowly opening back up our community and recreation facilities, we have turned our thoughts to the safe return of the 2020/21 hockey season. The following Return to Play protocols have been developed in accordance with standards and directives set out by the Simcoe Muskoka District Health Unit (SMDHU), Hockey Canada (HC), and Ontario Women's Hockey Association (OWHA).
Advancement through Stages 3b to 3e will be at the approval and direction of the OWHA. Additionally, this Plan is for the commencing September 23rd, noting this is an evolving Plan based on changes ….
Initial period (2-4 weeks) will consist of player conditioning and skill development
Modified game play will commence early November if approved and appropriate
Re-evaluation of this Plan will occur prior to November 1st consistent with any learnings and direction from the Hockey Canada, OWHA and SMDHU
At this time, return to normal hockey play, including participation in travel tournaments, will not occur until a COVID19 vaccine is available and the Province advances to Stage 4.
Staff & Player Participation
Per the OWHA Framework;
NO try-outs will occur for the 2020/2021 season
Participation at any COLGHA Session (practice, fitness, meetings, etc.) is limited to 25 participants (players plus staff). Such participation must strictly adhere to social distancing guidelines established by the Government, SMDHU, OWHA Framework, and Town of Collingwood. It is understood that this is an evolving situation and guidelines/processes and requirements are subject to change on short notice.
Registration for 2020/2021 Season
Official registration commenced on Sunday August 11 and will close on September 14. It may reopen for the next block of programming. The registration fees will be set up in Payment Blocks. Block #1 for September/October will be set at $200; Block #2 for November/December will be set at $200; Block #3 for January through March will be set at $200 or less depending on delivered programming. Fees are to be charged to Participants on a revenue neutral basis.
COVID19 Screening & Reporting
A record of all participants (players and staff) including name, phone number, date/time of the Session, must be maintained by the Team Trainer and/or Manager. Once the Session is finished the record must be signed, completed by Team Trainer and/or Manager and placed in the Town of Collingwood box. COLGHA Secretary will be responsible for storing these participant logs for the 2020/2021 season and up to 2 years. Upon request, this information must be provided to the Municipality and/or SMDHU, in the event there is a need to Contact Trace a COVID 19 positive case.
ALL participants, including player, coaches, instructors MUST complete a health screening (pre-screening for Covid 19 symptoms or exposure) per the prescribed OHF Screening Form prior to participation at each Team Session. A record of the health screen is to be maintained by the team Trainer and/or Manager. The health screen may be completed verbally and documented as such OR completed with the use of technology and saved by the COLGHA Secretary.
Facility Management
Please arrive no more than 15 mins early for your practice/game
Families of Players need to maintain proper physical distancing in the parking lot and within the arena (if their players are a younger age) and use hand sanitizer at appropriate times.
All players must be fully dressed before entering the arena. Users will be permitted to use designated chairs in the arena for skates, helmet and gloves. Please arrive wearing as much equipment as possible.
Washrooms will be available at the arena, changerooms will not be open.
A Waiver must be signed by all parents of players who will be participating in the sessions prior to the first skate, saying that they have been educated and understand all of the protocols.
A team manager or trainer must be present and ensure that an attendance is being taken upon each player entering and that they have completed the screening prior to arriving or in hard copy at the time of arrival. This will be handed into the arena and filed by the manager/trainer with the league and kept for 2 years.
Younger players may have a parent with them to assist with skates, helmet and gloves, but must leave upon finishing getting their player dressed. The players will be escorted out to the ice by the Den Mother and Coaches that will be going onto the ice with them.
A MASK MUST BE WORN BY ALL PERSONS ENTERING THE ARENA!

Session Management
Those who answer YES to any question or refuse to answer or choose not to wear a mask, will be denied access to the building and will be asked to follow section 8 of this guide. Access is not permitted to anyone presenting the following symptoms:
? Fever
? Cough
? Difficulty breathing
? Muscle aches
? Fatigue
? Headache
? Sore throat
? Runny nose
? Diarrhea
There are to be no spectators in the arena at this time, but this will be reevaluated as changes are made by The Town of Collingwood, OWHA, Public Health and the Government of Ontario.
There is a maximum of 25 persons on the ice.
Each player is required to have their own individual water bottle on the ice and it must be clearly marked with their name and identify mark.
No player or coach should be spitting and or blowing their nose onto the ice.
Benches are available, but players and coaches must practice physical distancing to the best of their ability. This is to be done on the ice as well.
All trainers need to ensure that they have their team first aid kit on their bench or within the facility in case it is needed.
If a player exhibits any signs or symptoms while on the ice they are to notify their coach or trainer and immediately leave the ice. The parents will be notified by the trainer off-ice to come and pick up the player. The trainer will notify the parent that it is recommended that the player be assessed by their health care provider and or recommend that they call public health for further direction. The Player will not be allowed to return until such time as Medical Clearance is obtained through a negative COVID 19 test or a quarantine period of 14 days. This applies to all coaching staff and to parents and volunteers.
Modified Game Play
The Association will provide a non contact game format, provided by OWHA province wide. This will be looked at as we move through stages forward or backwards. Please read through the season structure plan for formats and how our tentative season will look.
Communication
Parents will be required to attend either a Zoom meeting or read all pertinent emails regarding the league, to be educated on all of the protocols and rules that our association will be abiding by.
When information changes and becomes available to us we will be using a mass email system, along with social media, and our website. Team meetings will occur when information needs to get to parents immediately.
If parents have questions about protocols or about the season structure these can be sent to the league secretary and she will get one of the Return to Play committee members to get back to you with the answers that you need.
Exiting the Arena
Parents may greet their players at the approved exit and assist them in gathering their equipment to exit the arena.
The player is able to change out of their skates, helmet and gloves before they leave and must put their mask back on upon removing their helmet and mouth guard. The remainder of their equipment must be removed after leaving the arena in the parking lot.
The Town of Collingwood asks that there is no loitering in the parking lot and that once players are changed that they leave the grounds so that groups coming into the arena have room to move around and can properly physically distance.
Seasonal Structure
For the 2020-2021 season we will have a different type of structure to coincide with the fluid circumstances that we are currently in. Our season will be as follows:
September to October: This will consist of 2 to 4 weeks of development for all age groups. It is here that we want to emphasize the idea of Fun, Development and Exercise. We will have 20-21 skaters on the ice at one time with 4-5 instructors to run each session. As well, we will have one den mother within the facility in case children need to use the washrooms or there are problems and a child needs to come off. All staff will be wearing a mask when off the ice.
November to December: If circumstances are in our favour we will begin a 3 on 3 structure with all of our groups. In some circumstances there may be a mixing of age groups so that we can put together enough teams to keep it interesting and fun for the girls. Practices will also continue at this time as well. Prior to play of 3 on 3 we will release playing rules that all coaches and players must adhere to. As well, if the direction of the Town of Collingwood and Public Health allows us, one parent will be allowed in to spectate, however no siblings will be allowed. This will continue for the two months as we reevaluate where we will be in January.
January to March: Again, if Public Health, OWHA and the numbers allowed by the Government permit us to do so, it will be at this time that we will look into the possibility of putting together extended groups for 3 on 3 league play, involving some other centres. This will take place for the three months with final games taking place in March.
As we work through these plans please keep in mind the most important fact, that these are fluid plans and they may change at any time. It is very important that we all follow guidelines so that we can keep our teams on the ice. We need to be thankful that we are even on the ice at this time. We will work towards an upbeat attitude of fun and development and ensure our kids get the exercise they need and the mental break they require. If you have any questions please feel free to reach out to our executive team.
Resources
Appendix A: COVID-19 Education Resources Association/Teams must ensure that staff, coaches, skaters, parents, members and volunteers receive education on new safety and hygiene protocols within the association/team. Members should be sent Government-approved information on ways to limit the spread of COVID-19.
The following links can be sent by the association/team to their members:
Ontario Public Health Public Resources: https://www.publichealthontario.ca/en/diseases-and- conditions/infectious diseases/respiratory-diseases/novel-coronavirus/public-resources.
The following resources are also available on the Ontario Public Health website. Please ensure you are using the most up-to-date version of these tools by consulting the address above.
Ministry of Health - Ontario: COVID-19 Reference Document for Symptoms: http://www.health.gov.on.ca/en/pro/programs/publichealth/coronavirus/docs/2019_reference_doc_sympto ms. pdf
Ontario COVID-19 Online Self-assessment Tool
https://covid-19.ontario.ca/self-assessment/ Ontario Women's Hockey Association

Website

http://www.owha.on.ca/ Please refer to the OWHA website Return to Play/Return to Hockey regulations for information that have guided our protocols.
For further information on Risk Management please consult the OWHA return to play documents:


Five Practices for good Hygiene and Safety
Personal Hygiene:
Frequent and thorough hand-washing
Wear a non-medical mask
Do not shake hands or initiate personal contact
Family Responsibilities:
Routine self-monitoring and daily screening within household
Anyone with symptoms must stay away from others
Returning travelers must self-isolate for 14 days
Environmental Hygiene
Conduct frequent cleaning of personal and shared equipment
Increase surface sanitation for high-touch areas
Use touchless technology where possible
Social Interactions
Meet in small groups according to regional guidelines
Maintain safe distance (2m) between people
Meet outdoors where possible, or in large well-ventilated rooms. We are still under guidelines for only 10 people in our bubble. Your teammates and their parents, unless previously in your bubble of 10, must have a face mask on while around other teammates and parents.
Physical Modifications
Make adjustments to areas where people are gathered
Consideration and clear direction for the movement of people
Limit activities which may increase the likelihood of exposure
Non-Medical Face Masks: It is mandatory for everyone entering the arena/facility to wear a non-medical exercise mask over their chin, mouth and nose whenever physical distancing cannot be followed. Masks can be removed by participants while engaging in any activity, providing physical distancing is practiced. Wearing a mask is not a suitable substitute for physical distancing, but can be used in combination with hand washing, disinfectant and other good hygienic practices when physical distancing is not possible.
Below are the regulations from Public Health. More can be found on their website at the end of this document. All of our regulations, in combination with provincial bodies and local bodies must be adhered to. No one will be allowed in the arena/facility without a face mask.
Topic Tool
| | |
| --- | --- |
| Hand Hygiene | https://www.publichealthontario.ca/- /media/documents/ncov/factsheet/factsheet-covid-19-handhygiene.pdf?la=en |
| Physical Distancing | https://www.publichealthontario.ca/- /media/documents/ncov/factsheet/factsheet-covid-19-guide-physicaldistancing.pdf?la=en How to self-monitor https://www.publichealthontario.ca/-/media/documents/ncov/factsheetcovid-19-self-monitor.pdf?la=en |
| How to self-monitor | https://www.publichealthontario.ca/-/media/documents/ncov/factsheetcovid-19-self-monitor.pdf?la=en |
| When and How to Wear a Mask | https://www.publichealthontario.ca/- /media/documents/ncov/factsheet/factsheet-covid-19-how-to-wearmask.pdf?la=en |
| How to Self-Isolate | https://www.publichealthontario.ca/-/media/documents/ncov/factsheetcovid-19-how-to-self-isolate.pdf?la=en |